What Our
Clients & Partners

Say...
Jason and team were great to work with! He is very personable, kind, honest, straight forward, and available to answer any questions that may come up. He explained every process and always gave us our options up front. He made everything very easy. It was a pleasure working with him! -kf fam2016
Answered all my questions, super low fees, and just really made it super easy to get it done! Highly recommended. We closed so quickly! He also helped me with being comfortable with the process. -Heather
A+++ we worked with Jason and Theresa. The NEXA Mortgage - duPont Lending Team are great everything was done correctly and timed perfectly couldn't be happier!!!!!! -Larry
Jason was friendly,kind and informative. Every question i asked was always answered. He made the whole process simple and easy. He also managed to get me a lower interest rate. It was a good experience and would definitely recommend him to others. -Kneesmiff13
NEXA Mortgage - duPont Lending Team Jason and Theresa were absolutely amazing to work with. Jason was quick ( I'm talking within an hour quick) to respond to me after I submitted an online application to see how much I was approved for. Theresa helped me throughout the process, informing me about what to submit and when, and always keeping an open line of communication. NEXA Mortgage - duPont Lending Team was recommended to me, and i certainly plan on recommending them to others. -Lucas Regan
Jason was great to work with while buying a home, he was always professional, quick to get back to me when i had questions or concerns. I would recommend him to everyone i know. -luckytb777
I was a first time home buyer and Jason guided me through the process and was extremely helpful throughout the way. He made it very simple, I would highly recommend him and NEXA Mortgage - duPont Lending Team. -Kyler Stahle
NEXA Mortgage - duPont Lending Team was amazing to work with as a first time home buyer. Jason took a lot of time to explain the mortgage process and made me feel very confident and relaxed. I would highly recommend NEXA Mortgage - duPont Lending Team to any one looking to buy a home. -cg2019
Jason DuPont and his team were a breeze to work with, our qualification and mortgage process went smoothly and quickly, we closed in less than a month and on time. I have recommended him and NEXA Mortgage - duPont Lending Team to my co-workers and relatives, and I would also do another loan with them. -Sharon Murray
Jason IS excellent customer service. He listened to exactly what I needed, kept me advised of every step, returned calls even after business hours and was adamant about securing the best rate for my purchase. I highly recommend Jason and NEXA Mortgage - duPont Lending Team. The best house purchase experience I've ever had. -twodavidsons
Submit Your Review!
We'd love to hear from you! Use this form to send over details about your experience with our mortgage team.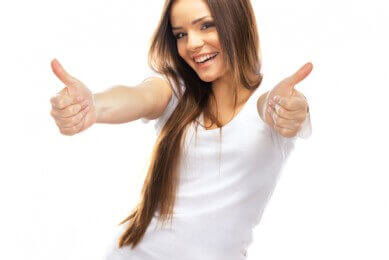 Get Your FREE Pre-Approval Letter Now!